Post by Quint on Jun 23, 2022 12:40:00 GMT -6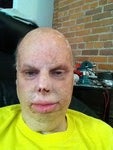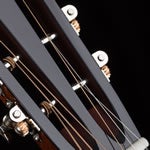 That's just a first reaction without having them properly setup on stands. My stands were made for the Air 6 so the LYD 46 has to be raised 5 inches to match, due to the horizontal positioning. I'll be burning these in over the weekend. I do think they will work out well. The detail in the mids showed me some real problems on current mixes already.
I wonder how much different they will sound once I burn them in? Anyone notice a real difference or is that sort of "snake-oil"?
Well come to the world of 3 ways with a Dome mid. A quick look at the Air 6 looks like it uses a variant of Dyns Esotec tweeter, a very very special tweet that most agree works better in a 3 way where as the LYD48 uses a more standard Dyn. Over time the LYD should open up but it's not going to sound like the Esotec, however it mesh better with the standard Dyn mid.
While not my favorite affordable mid dome the Tange Band copy can be found in some $15000 speakers so yeah no suprise you find it an improvement.
As for discovering flaws in reference material, a friend was over the other day and wanted to hear the Questeds, well his taste was 90's radio hits, stuff that didn't sound bad in the Car Lifehouse, Vertical Horizon, adult contemporary brain worms, hey I found myself singing along in the car. Well those $75 Skanspeak mid domes showed all the edges almost buzzing distortion on the vocals, the guy said they must be broken, well 12min of listening to Rumors and Abbey Road had the guy thinking he didn't want a good pair of speakers, he prefer to see the emporer as wearing robes than naked.
Nice review keep us updated.
Old thread. I know.
However, I've got some debt paid down and I was looking at finally pulling the trigger on some Lyd 48s or possibly even something else more expensive, if I can swing it, like the Core 47, Core 59, or the KH310.
Anyway, your comment about a dome mid on the Lyd 48 piqued my interest. Is this correct? I'm no expert on this stuff, but the mid on the Lyd 48 looks like a cone to me.
I'm just wondering because the Neumann KH310 has a dome mid, I believe, and that gets rave reviews. I know that I certainly like soft dome tweeters, so the subject of a dome mid interests me, in general.