Post by skav on Sept 7, 2021 12:08:52 GMT -6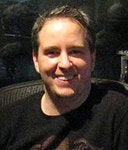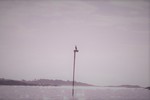 I have been thinking about it, but am very hesitant as I think I have what I need already, but at the same time curious. I have never tried the products myself.
Hi skav,
Happy to answer any specific questions you might have. Quote this post with them.
Hello Drew, thank you!
Ok, you asked for it! Hehe.. Please don't let my questions rub you the wrong way,
I'm just try to figure things out for myself. Forgive me for being a difficult person.
My main interest is how UAD plugins can contribute to helping me 1. soundwise. Next is 2. efficiency and third is 3. cost.
1A. How would you truthfully say UAD plugins compares to the best native options available today?
1B. Is there anywhere UAD still has the upper hand? If yes, where? Please elaborate
1C. It's been many years since the UAD-2 satellites were released into the market, how do they hold up today? Can we expect something new? UAD-3?
1D. Aliasing is an increasing concern to me, as I have become very aware I do not like it's sound. Does your approach to this stand the test of time?
2A. What are the limitations to a Satellite USB vs THUNDERBOLT vs PCI-E? Does it matter which you choose?
2B.
An Quad/Octo, how many instances of high quality demanding plugins can I expect to use with these?
UAD-2 DSP Chart
TY kcatthedog
2C. Does the plugins demand more if they are say on channels vs busses?
3A. I spend alot of time finding the best deals for me and my needs. What is the best deal price/value? Satellite & plugins. How should I go about it?
4A. I understand Luna is your focus at the moment. As I am very happy with both my interface/converters and daw and would not convert to Luna.
Will I as a costumer feel as taken care of as Luna users, if I'm just here for the plugins? Will I just be stuck with a aging system which is barely focused on anymore?
This is what I could think of now.
Thank you!