Post by spock on Oct 15, 2022 9:43:56 GMT -6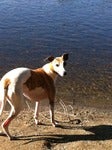 Hi
kcatthedog
, I hope I can be more clear and helpful.
It isn't a reproduction, it's a more efficient way of achieving a very, very similar result
, and goes farther. Wade's mad genius is at play and true to form, where there's a will, he'll find the way. He spent a long time refining and tuning his idea to get there and that he did. Had EMI technical teams continued with tubes, this would've been next logical step, akin to them trying to re-create RS124 and 660 in solid-state form with the TG console limiters. Wade's approach, yielded something new, however, it does a really excellent impression of the 660, albeit with far less tubes, maintenance and cost. Owners of RS124s will find this is the perfect compliment to their existing gear. I believe, for owners of real Fairchild 660s — using Dave Cobb for example —, will be very happy too. Dave's tested it and is still using it alongside his Fairchild, and its on many things including used for tracking on upcoming Chris Stapleton material. You've probably seen the quote from Dave in the press release. However, Dave posted a comment on Wade's FB yesterday— "Dave Cobb— "The rs660 is a masterpiece!!!"
What I find really interesting is, how those who've used in on the following sessions, and independent of each other knowledge, all put it on lead vocals and kept it there for the record.
Red Hot Chili Peppers (both new records "Unlimited Love" and "Return of The Dream Canteen"), Ryan Hewitt
Ida Mae (great duo btw) "Click Click Domino," Howard Willing
Norah Jones 20th Anniversary Come Away, Tony Maserati
Of course, everyone will have their own opinion when they get their hands on one, these are just some really informed and excellent engineers.
It's not a panacea, it's not the end all be all, it's simply an amazing tool for crafting records.
Probably goes without mentioning...Abbey Road Studios has been testing alongside their historic Fairchild 660s.
I really hope this sheds more light.