Post by subspace on Dec 31, 2020 7:37:16 GMT -6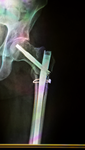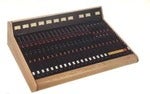 Set up a 24 track template with a Brainworx SSL 9000 J on each channel using 7 of the 8 DSP, looking forward to tracking through the set-up.
Wow I watched both videos on Carbon and clearly missed that lol So are all 3 level matches & controllable mon outputs via software & front panel or just SW?
Either way that's great news! Excited to hear what you think of the sound quality. Idk if it's me but I would be a little nervous running multiple interfaces.
So if you clock the Motu off the Carbon & you record 24 inputs will they all be sample accurate aligned in Pro Tools edit window?
Is there any other process needed for sample accurate recording thru both interfaces?
The three monitor select buttons are on the front panel to the left of the monitor volume. Pro Tools hardware set-up lets you enable up to three of the output pairs for monitor control with mute and dim buttons to the right of the volume encoder.
The MOTU will run as a stand-alone analog-to-ADAT/ADAT-to-analog box, so not connected as a second interface, just slaved to WC for conversion. You have to enter the conversion delay into hardware set-up for everything after the ADAT ports just like any other external converter with Pro Tools, all the built-in conversion is already aligned.
Moved it out to the studio on Monday and tested it recording stand-alone in the tracking room with eight drum mics. Just headphone monitoring out there, but first impression on playback was these preamps are going to be all I need on location for choral and orchestral work. The Audient's were my first call for acoustic instruments and overheads but the honeymoon is strong on these, so I moved Carbon to the control room to start wiring it in for a direct comparison without moving the mics.
Had a quick session on Tuesday morning so I just booted the new Catalina partition with PT 2020.12 installed and tried it with the MOTU 16A, which worked perfectly. I then had to run and pick-up a truck to move our theatre company into a new space, which has been a full court press for the last 48 hours, hoping to get back into the studio later today or on New Year's Day for some direct comparisons.