Post by mrholmes on Jun 20, 2020 5:19:13 GMT -6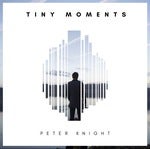 The cost vs exposure has been far better than I expected. I think its good value atm as a promotional expenditure.
I also did a segment on radio here in OZ, on the ABC which is the national broadcaster.. .though I think the segment only extends a few hundred miles in circumference..... I prerecorded a live performance in my studio, and they played that, then the single "Guitar Strings Pen Paper". Was really positively received.
So that's great as well.
I think the thing for me to do , is shift my focus from being so heavily bottom lined ,... to one of connection and quality and artistic truth (not that I have ever not been who I am) and target the correct demographic... and gain joy from sharing what I do with those who enjoy it... if the money comes, it comes...
This process has been a sort of artistic watershed for me, and I am grateful for the advice and support I have recieved here.
Cheers
Wiz
Here are a few thoughts as a trained salesman.

Sometimes it's a time to not give a damn fuck, something we can learn by Charles Bukowski:
"Don't try"
Just for your inspiration:
Write a good marketing strategy which should include on and offline in 2020.
Get your own corporate design = Website, CDs, Letter Paper, Instagram Profile, Spotify Profile etc.

British PRS estimated in April 2020 that it needs ø 1000 streams (ø Spotify, Amazon, Google, TIDAL, YouTube) to make £8,72.
Working 8 hours a day that would make ø 240.000 streams a month.
£8,72 is without any label share.
All rights in your hand.
I am not an online marketing specialist and I can't say if it is likely or unlikely to reach 240.000 plays in a month.
Its sounds very unreal for people who are not famous like E.C. or Springsteen.
YouTube is the true nightmare, you need over 7000 streams to make the UK minimum wage £8,72/h.
I am not happy about the numbers myself, and they may are the cause why I don't bite with my songs over a decade.
I know I should not give a fuck about it. But we all know the endless hours we spend doing what we love.
That's may also the reason why I helped other artists to get their music on the street.
One fact is given for me:

All Independent musicians which I met over the last two decades lack one thing.
They have great music written and recorded, but they don't make a business out of it.
That's where I agree with all the music marketing books.
Insufficient websites, bad designs and no message I can cling to as a fan.
No Background stories nothing.
What's the value the artist lives for, which obstacles in live where taken?

Nothing NADA no story found.
Masters in telling their life story with all the embarrassing stories are Springsteen and Clapton.
Clapton talking about lying shitfaced in the laundry, his pants full of his own shit and upstairs his parents in law waiting for Christmas Dinner.
End of the story was "Wonderful Tonight" a song written after Mrs. Harrison was gone.
The business is changing and I have a friend in Music PR too.
She thinks that the future is to work for Independent musicians too.
Lower rates for getting some blog articles or helping with better online strategies.

What ever road you take for the future.
I think it's time to think before we/you pull the trigger.
Strategy means not what we are all guilty of:
• Impulsive making of websites without help from professionals in design.
• Not thinking about unrealistic expectations vs. realistic ones.
• Not setting up measurable goals including intermediate goals (5-year plan or even a 10-year plan). (
SMART
)
• Not investing money for advice by music PR professionals to set up a good independent strategy.
• Not offering our music to licensing companies for getting into TV or Netflix, even though they call us.

-
We all put a lot of energy in the music, but when it comes to sell it we all fail.
There is only one guy I know here in the EU which had a clear goal for his lifetime as a musician.
He told me that he does not care about anything, he just wanted to make a shit load of money with the music.
He did he made about 10 Millions with TV ADs - I doubt that he is happy but maybe he is, not my business.
Including me, guilty of not having clear goals.
Not having a true plan how to cut through in a constant changing online world.
Except that I can say that I resonate a lot with "Don't try" and do it anyway.
By all the Music Marketing books I read I found the one by
Ari Herstand
the most serious one.
Its 10 bucks if you have a Kindle.
My personal verdict:

Your world is fine if you get thousands of streams a day.
If you don't get it, you can't make money from internet streaming.
Let all hopes go, the royalty payout by physical copyright, like we know it from the past, is dead.
It makes no sense to wine about it.

Online spins don't hold up against the 9 bucks we made by selling a CD from the stage.

It's best to rest the mind, let it go, gone forever.
Online may works for some and for some a nightmare.
Calculating in Excel I can't see how it should make sense for a single unknown local Songwriter.
Teach me if I am wrong.

-
Back to work....