Post by drsax on Mar 14, 2017 21:20:28 GMT -6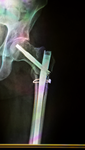 And the kicker... I was able to dial in some very nice mix buss compression. I wasn't expecting that!
Very pleased with these so far! World of possibilities here and I'm just getting started

I see you like the Kush audio sound and workflow 😀 What do you find the tweaker the most important on... Better yet, since you don't have eight pairs to use for all the uses you described above which duty do you think the tweaker will end up fulfilling for you? The product video for these is outstanding and has always peaked my interest. Well all Kush audio videos are awesome to me. How would you recall those for a mix ( if needed ) are they stepped or switched? Does the meter distract you or confuse you in anyway and how long did it take you to adapt to it? Sorry for all the questions, I just haven't seen many people give feedback regarding them. I know they are relatively new however most who do Use them really like them whereas some like the eq's and some don't . Idk I was intrigued by all the different compressors it could emulate, have you been able to use these emulation settings with success? If so, how does the tweaker compare to the actual comps it's emulating?
tapeop.com/reviews/gear/107/tweaker-side-chain-shaping-compressor/
Lots of good write ups in the usual suspects for the tweaker comp!
Hey Chase - I just got these in... so I have not yet discovered the full depth of this pair of tweakers. I will say this... I have a bunch of great comps (Retro STA Level, Atomic Squeezebox, Vac-Rac TSL3, ADL1500, Spectrsonics 610, Daking FET II pair, AML 54f50, BAC500, Buzz Essence, 1176 Clone and a few others. They each do one thing well. Maybe a couple things. The Dakings and Atomic Squeezebox are more flexible.... but.... these tweakers go SO many different directions and shine at clean and dirty compression. They excelled at every source I threw at them. And I could get most everything to shape in several different ways.
Recall is simple as all the pots are stepped/detented.
I think most cats haven't given this thing a true run through, or haven't taken time to understand what it does before using it. I spent time before I received mine studying what it does, and I was totally in my element with it today.
I have mixed a lot of successful commercial music and in the past have found myself falling into familiar patterns in using my gear - and depending too much on meters. With these I'm just hearing where I like the sound... so I embrace not having traditional meters. But the trimetering does make sense to me... I dig it.
I was able to bend drum sounds with this in ways I've never been able to with a compressor. I have a hybrid setup and so all Outboard gets printed back into my session.... so I will use these on as many tracks as needed on each mix... don't know if that helps you at all, but hopefully it does. I am stoked about these things. My big issue with most VCA comps I've used or looked at is that they are one trick ponies. This thing is the opposite. It's deep and versatile. Not for beginners... but I see it as a total breakthrough in analog gear. If someone understands compression then they can do a ton of things to most any source with the tweakers. Sound shaping, transient control, and dynamic shaping. These things are "shapers" of the highest order. Smooth, bite, growl, clean, vibe, distortion, dirt, and so much more.