Post by ragan on Jan 31, 2022 8:37:55 GMT -6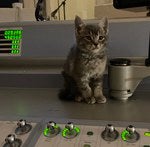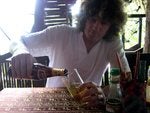 "Malone references a study where lipid nanoparticles were detected in ovaries of rats.  He makes an unfounded connection between menstrual irregularities and lipids in the vaccine as a result.  He fails to mention that this study detected less than 0.1% of the total lipids administered in rat ovaries 48 hours after vaccination.  That is not a significant accumulation of lipids at all.  Menstrual changes have been reported after both mRNA and adenovirus vaccines.  Any potential link is likely to be a result of the immune response to vaccination rather than a specific vaccine ingredient.  Our uterus is part of our immune system.  Anything that affects our immune response (stress of a pandemic, vaccination, COVID-19 itself) can impact menstrual cycles"
And this: 
"Malone claims that because the spike protein of the virus and mRNA vaccines are the same (except for two amino acids), the side effects of them are the same.  He fails to mention that the virus itself contains numerous other genes and proteins (a total of 29 proteins) including the spike protein that enable the virus to infect us, reproduce, cause damage to our bodies and cells, and potentially kill us.  The spike protein made from the vaccine does not have the additional components that can lead to the type of damage infection with SARS-CoV-2 can."
I'm not gonna pretend to be qualified to judge those claims/counter claims, I'm just pointing out that the members of the scientific community objecting to Malone's high profile media stands have more specificity in their complaint than you're giving them credit for.  
We have a big mess of a thread full of stuff pertaining to Dr. Kory and his claims, so I'm not gonna go there.  Malone is a powerful voice for the vaccine-averse cause, though, to be sure.  He's extremely credentialed and very qualified by anyone's measure.  There's a thing that happens with people sometimes, though, where they have a grievance with their peers and they sort of cash out their professional expertise for fame and attention (Weinstein is one that fits this profile).  Note,
I'm not claiming that I know that that's what Malone is doing, cause I can't really know that.
But he has a grudge about the work he contributed to as a grad student that later led to mRNA development and he has been very vocal about his belief that he was "written out" of the history of mRNA vaccines (despite a couple of his papers still being cited in prominent, current mRNA research).  He's also been willing to amplify faulty science.  There was that Canadian study showing a really high rate of heart inflammation from the vaccines.  It got uploaded to a pre-print server (a newish phenomenon where research gets quasi-published before peer review) and became a darling of the anti-vax crowd almost overnight.  Malone promoted the study as proof of the harm vaccines can cause, but then the study got retracted because the math was way, way off.  They had the total number of vaccine doses 25x lower than the data showed, resulting in a 25x higher rate of heart inflammation than was actually there.  When the math error was pointed out, the studies' authors unanimously withdrew it, but Malone didn't take back any of it or even take down the posts he'd used to amplify it.  That's a problem.  A guy with his level of scientific training being willing to do that stuff is a red flag for me.  So is his use of pseudoscience buzz terms like "mass-formation psychosis" (a fav riff of his during the Rogan interview) with no data behind them.  A guy like Malone, when he was still doing research and not activism, would never have been ok with that.  He has a real scientific background and stuff like that just wouldn't have flown.  It reminds me of a guy like Richard Dawkins.  Brilliant scientist who cashes in and makes a big name for himself in the non-scientific world by going way outside the bounds of his actual research.  
When people who are as experienced and credentialed as Malone stop participating in settings where the stuff they say will have to pass muster with people who know as much as they do about their field, and instead start going on Fox News and Joe Rogan, where they can say whatever they want to an audience who is primed up for the hot contrarian take, it tends to set off my B.S. detector.  I mean, how is Rogan supposed to evaluate the stuff a guy like Malone is claiming?  I don't blame him for just going "wow...." the whole time.  What else is he supposed to say?  I get that it's exciting content and very good for business, but I'm not at all sold on the idea that its goal is to get at the truth.  
You could certainly interpret Malone's flight from the scientific community and toward the Joe Rogans of the world as him just being passionate about his political and professional views.  Or you can interpret it as him being done with being a scientist and ready to be a media personality.  Either way, he's taking big liberties with his reputation as an expert and has shown a willingness to bend or break the truth.  If someone has already decided that Malone is some kind of scientific folk hero, maybe they can overlook that stuff.  I can't.   
So, there are substantial reasons that guys like Malone or Kory aren't credible to me.  Doesn't mean I think that everything they say is wrong, nor does it mean that I'm trying to deny the experience and knowledge of a guy like Malone, but it does mean that I don't have faith in them to be reliable witnesses.  
I'll try to get into the specifics of your examples sometime later but one could also look at a Malone, Weinstein, etc…and say they have risked everything for what they believe. They believe they see certain things heading in the wrong direction and they feel a responsibility to take a stand. Isn't that what we're celebrating Neil Young for? When we talk about "medical professionals" that signed the letter of concern about JRE we have to keep in mind that his guests are also medical professionals. It's not like he's had a bunch of spiritual healers on there.
Kory & McCollough both have stated their driving force is because they were tired of watching people die of covid with no treatment. They were in the trenches from day one & I believe them. Why would they both testify before congress under penalty of perjury if they were just making up a bunch of stuff to shift careers and sell out? Why are they still treating covid patients to this day if they don't genuinely care?
The funny thing is, the opinions that have been formed about the above mentioned gentlemen have been formed by people on this forum that I'd bet any amount of money have not took the time to watch a single full episode of any of them on JRE. In fact, I'd bet the same that Neil Young hasn't either.  So, everyone is welcome to continue to try and cast them as sell outs or frauds but I'm just as politely as I can muster trying to point out that the majority of people aren't buying it anymore. There was a time(on the covid thread)…and in society in general…where people could just say "conspiracy theorist" or "fraud" or "misinformation" or "that source is no good" and the discussion would be shut down. Those days are over.
2 years into this and people don't have the patience any longer to sit around & wait for everything to be randomize controlled double blind placeboed. They want to know why next to nothing makes sense. Why does my kid have to wear a mask 8 hours a day at school when my governor keeps getting caught maskless at events I'm not allowed to be at? Why did I get fired from my hospital for passing on this vaccine when my covid positive co-worker can now keep treating patients? Why did you tell me masks don't work, now I have to wear one walking in the restaurant…sit down to eat, take it off for an hour…then put it back on to walk out. I could go on and on and on. Pardon my french but you can only serve people chicken shit while telling them it's chicken salad for so long. We are done. 
I still contend that a sincere discussion on this particular thread has to start with listening to at least Malone & McCullough on JRE(because that is what NY was complaining about). Otherwise, you're just reading second hand opinions and casting judgment on these guys. The good news is you can listen to somewhere between 4-6 hours straight from the horses mouth. Not interested? Fine, but then don't be upset if I'm not taking your criticisms of them too seriously. If you do take the time to listen, I bet you'll find a lot you agree with and some you don't and that's fine, I feel the same!  After listening though, ask yourself sincerely, is this a discussion that should not be allowed to happen at all? That's really the debate here, not whether or not any of these guys have gotten something wrong, but should this speech be allowed or not?
You mentioned the term "anti-vax" so I have to ask, what does that even mean? Myself for instance, I've had every vaccine my whole life but decided to pass on this one only, am I anti-vax? That's another term that doesn't make sense to me. How can one be anti-vax if they only have a concern about 1 vaccine? Ok I'm hungry…bye for now 😁
Hey Josh.  Just a couple things to clear up before I gotta run to work.  I listened to a good bit of the Rogan/Malone podcast.  Not all of it, but a good bit.  I agree that it wouldn't be fair to talk about this thing without having some first hand experience with the conversation in question.  I started a new job and my schedule is really heavy.  Between that and having little kids, I barely get 90 min to myself a day, and I'm not willing to spend all of that time on any media product, be it Joe Rogan or TV shows or whatever.  I gotta get a few minutes to just strum a guitar and collect myself. But I did listen to some of this interview cause I wanted to hear it for myself.  
When I said that study with the bad math became a darling of the "anti-vax" movement, I mean people who bill themselves as exactly that.  They are against vaccines and believe they cause all kinds of harm.  I know that term can be a pejorative, but I just mean it as descriptive here.  Since Covid became this huge political focus, the general "anti-vax" cause has been joined by lots of people who don't identify as being against other vaccines, but have objections to this one, or objections to how it's been handled, or any number of other things.  Maybe you fit under this umbrella?  I'd defer to you on that.  But my reference to "anti-vax" internet getting very excited about the pre-print Canadian study is a reference to people who actively identify as being anti-vaccine.  
I still don't know if putting pressure on Spotify to pull the Rogan show down is right.  I don't have a clear, strong view on this, it's messy.  I was just pointing out a few reasons why I personally don't take everything guys like Malone or Kory say as undisputed truth.  Again, I don't assume everything they say is false either.  I can't comment on McCullough because I haven't looked into him very much.