Post by dmo on Jan 30, 2022 12:26:46 GMT -6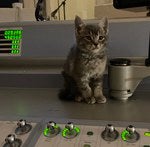 To make a long story short, I'm of the opinion that as soon as it was apparent that vaccines don't stop transmission then all the mandates should have been over. Think about it, when you go to a concert, restaurant, job, etc... where it's either vaccine card or a negative test, then the only people there that can have covid and spread it are vaccinated people. It makes no sense to carry on this way.
Josh,
Promised myself I'd stay out of this one, but your statement re: vaccine versus testing leading to only vaccinated people having covid to spread at a given event is factually inaccurate hence incorrect. No test is existence is 100%, and the rapid (home) antigen tests now widely used aren't as accurate as PCR - the "gold standard". PCR was estimated to have a 90% plus sensitivity initially based on benchtop lab data showing close to 100% sensitivity in the lab - in clinical practice it has turned out to be about 80% sensitive (but 98% specific). Antigen testing is much worse - about 65% in symptomatic people with 98% specificity but only 44% sensitive in asymptomatic people. If you test 100 people who are asymptomatic (temporarily assuming anyone feeling ill isn't going out) - with PCR we'd have up to 20 possible positive Covid folks attending, with antigen testing up to 56 (over half) potentially positive.

I think big gov't has missed the point on emphasizing testing because the public equates a negative test with having no disease - and that's just not accurate. I personally think we should only test those admitted (for cohort isolation from other patients) and symptomatic high risk outpatients as well as those <5 years. Once flu is endemic each year I don't test everyone with flu like symptoms - I diagnose them with ILI (Influenza-like Illness) and send them on there way. Omicron is endemic at this point - so if you have URI symptoms - you probably have Covid and just stay home for 5 days.

As to getting rid of all mandates - I think we all want a return to "normalcy". Our understanding of covid continues to evolve (like recent evidence that highest risk of spread is 2 days prior/3 days after symptom onset) - but until we can effectively decrease total numbers requiring hospitalization we have to balance risk/benefit of restrictions on activities and overwhelming the health care system. I think a lot of the restrictions fail to meet the intent (as in testing before large events) and agree we should focus on strategies that can actually minimize risk. Stay safe out there.