Post by christopher on Jul 19, 2022 17:47:37 GMT -6
Ok, I need to get on this. This year is shot musically, my new job is part time, I think it's time. I'm hoping by posting this thread it will motivate me to tackle it. I figure if I use this to organize my thoughts I might make progress and have a working vintage beast someday. I plan to edit this first post as I go along, if things go well, and maybe it can help others in their tape adventure.
1) I need to clear out the garage and ESPECIALLY prepare my workspace to be constantly interrupted by family. Bikes, scooters, basketballs, groceries, goodwill crap, dump run crap. I need to be able to drop what I'm doing, come back and pick up where I left off. I've started on this, but I really need to be able to track what I'm doing. I will have to log and document everything I guess as I go.
2) rebuild power supply and motor caps. I have parts for this, a couple spare power supplies and transistor sets to choose from.
3) control cards. There are a bunch of them, they need to be cleaned up, new capacitors and rebuilt. My capstan card is a custom job that allows 3 speeds! 7.5/15/30. Never seen that in others, not sure what to do. I only ever used it in 15/30 before I put it in storage.
4) custom breakout box with relays: my machine traces back to Octopus Audio, which I found online was a department at Manta Sound. This custom box allowed to switch quickly between 16 and 24 stacks by using pushbuttons. Also it had an XLR input to stripe SMPTE onto channel 16 or 24. I'm undecided whether I go stock or keep it this way and rebuild. I have both 16 and 24 head stacks finally.
5) motors /pinch roller. Capstan and reel motors spin fine, I do have an extra set of each. There are replacement bearing kits online I'm considering. Capstan could use the re-surfacing service that's available online. I had THE only proper Swiss oil but I may need more if I can't find where I put it. The pinch roller is glossy, I may reach out to Terry's Rollers..(anyone have experience?)
6) audio channels. I'm probably going to do partial recap for filters/power and leave most of the audio stock.
7) auto locator. It used to turn on but was always funky, I'm pretty sure it needed new lithium cells? or whatever it is in there they used to store short term data. Kinda scary but then again not the end of the world.
8) connectors everywhere, molex and more. It would be cool to replace with gold molex. I'll think about it. But I do need to track down any intermittent anything.
That's the main stuff.
the following are dream ideas:
* I want this to live in the garage while I work upstairs. It would be cool to have video camera looking at the deck, and remote Control. I'll have to think about this, could be tricky. Arming channels might be the really tough part.
* a part of me wants to create new PCBs with pick and place parts, especially for the transport card area. Those old cards had multi-turn pots on them that are old and dirty and need to be replaced anyway. Also the connector printed "fingers" are pretty scratched up. I'd love to have gold. I feel like this is where pick and place excels: reliability, with excellent connections. That's my impression though, so who knows until years later
** extra crazy dream idea: if I could somehow get control from my local network, I bet I could figure out a way to control it over the internet. Then I could use it from anywhere, with video feed. And also I guess anyone else could too.
UPDATE: Got my garage arranged to get started
Decided on a Walmart table setup to keep kids out. one of my parts decks. .. my narrow body in background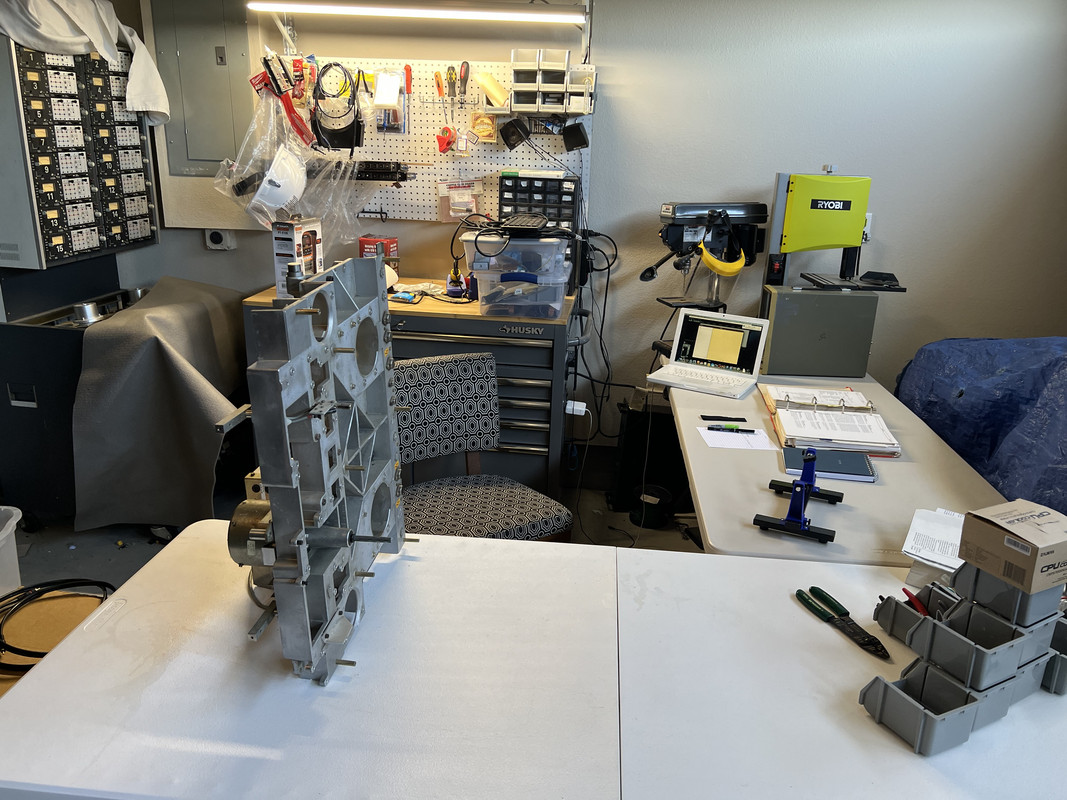 ****Some inspirational pics**** John, Paul, and George all recorded on Studer 80.. DSOTM and the Wall too, at least according to videos I've seen and things I've read.
Paul with A80 mk1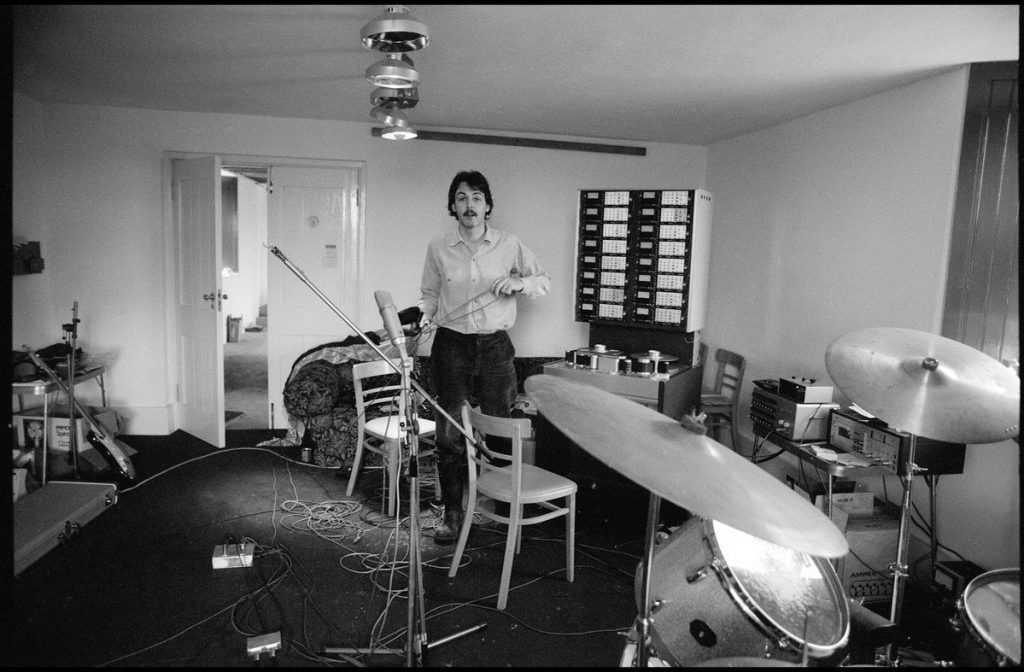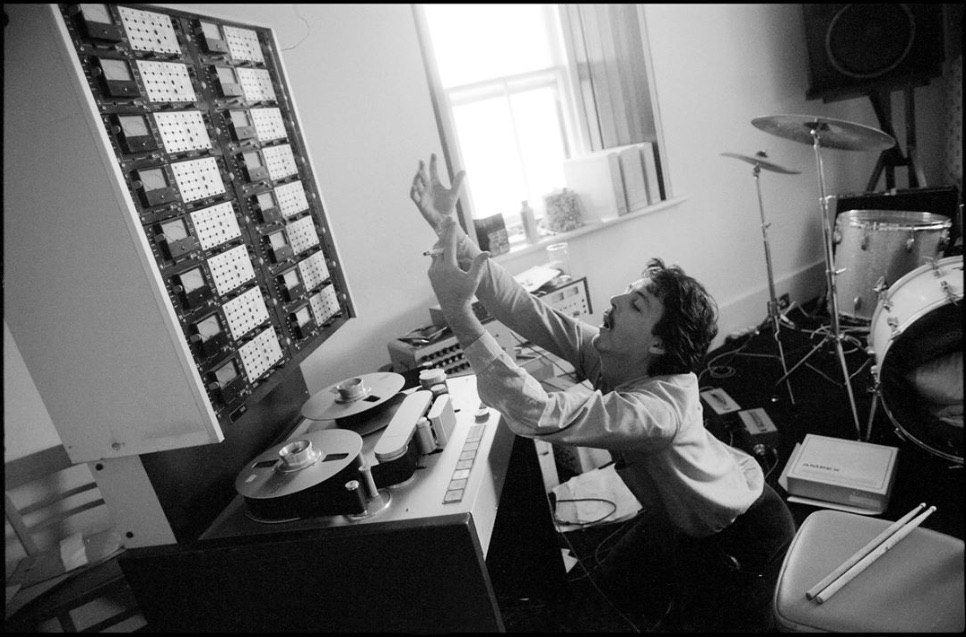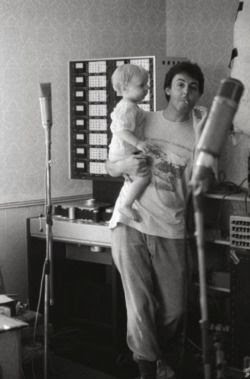 The Hit Factory's a80 Mk2 machines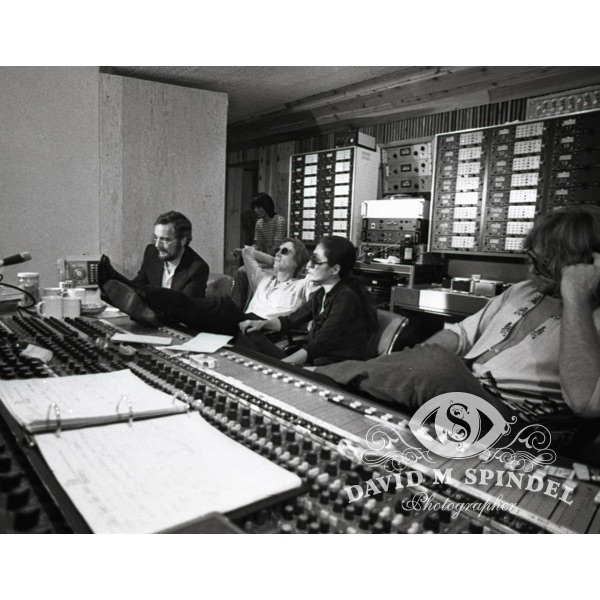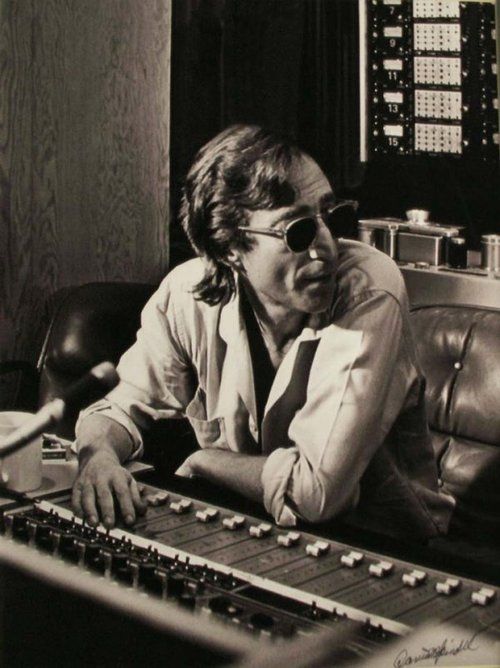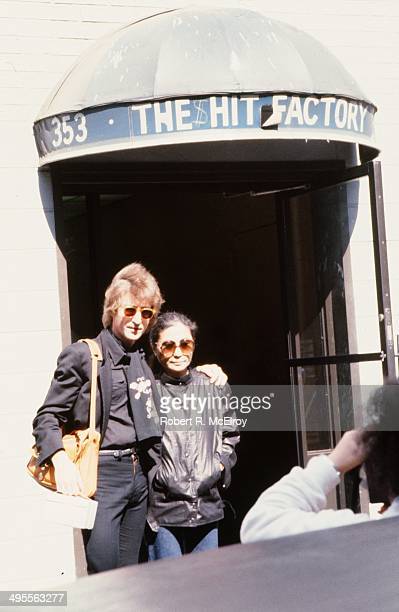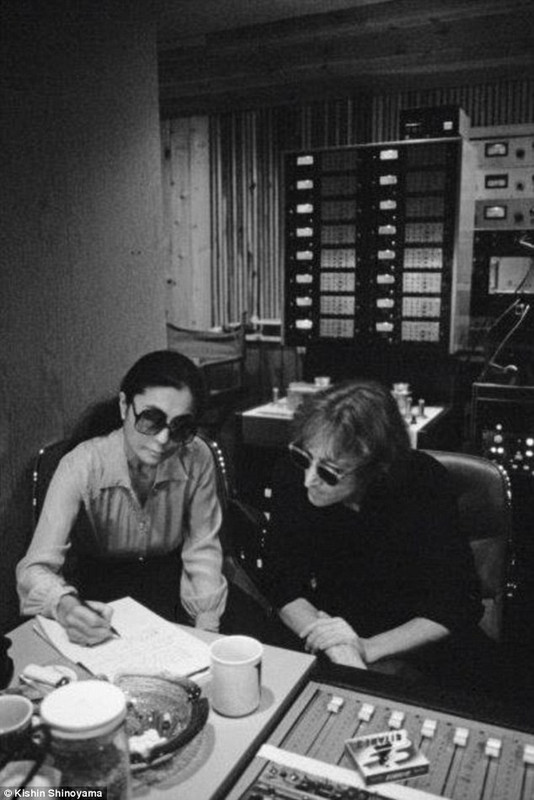 I have a hit factory headstack (with identifying markings I won't take pics of) and likely from a machine in these pics, & mentioned on their 353 wiki page. The narrow machine is also a 24track, as you can see by John's elbow in one of the pics. The Dave Spindell pic shows the wide body cal covers only off on 1-16, so it might be using it in that pic..