Post by Quint on Jun 11, 2021 10:00:25 GMT -6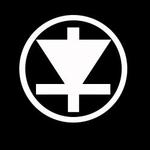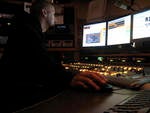 The thing is, I bet he didn't even read it.  It's an "opinion piece", but it ties all the known facts (like all the links that I've shared about how the natural-source narrative has almost zero basis and that there's tons of info corroborating genomic manipulation) together into a cohesive piece.
Objectiveness is complete fallacy.  All things are subjective.  Even things like court trials, people's lives depend on the interpretation of a jury on the subjectiveness of the witnesses, experts and interpretation of evidence.  Often professional experts have conflicting interpretations depending on whether they're on the defense or prosecution.  
You can pick anything in the world and find the subjectiveness in it, it's just that most people don't have the patience to look at something more than one layer deep when examining something for confirmation bias, much like the "this isn't objective so I'm not going to even look at it" attitude which ironically is rating something subjectively since it's not pre-confirming bias.
It's behind a paywall. So I can't. It doesn't change the fact that I'm not going to waste my time reading "news" from a site that doesn't even try to be objective. It's the same reason I don't watch MSNBC either. It's the same reason I'm not going to sit and listen to a QAnon cultist (not saying you are one) try to tell me how the election was stolen or how the vaccine is going to magnetize my blood. I don't have to entertain every hair brained theory out there to know BS when it's staring me in the face.
Also, as a general rule, I'm going to take the consensus of scientists and medical professionals trained in epidemiology over a bunch of keyboard warriors. Has science and the medical field on occasion gotten things wrong (not saying they necessarily got it wrong here)? Sure. But the great thing about the scientific method is that it's set up to self correct, even if it takes longer than some keyboard warriors would like. I'll take slow and plodding over rash and un/mis-informed.
This whole thread has devolved into a witches brew of paranoia and fantastical claims. Does politics and money influence public health policy? Absolutely. Nothing new there. I don't like it any more than the rest of you.
But I think there needs to be multiple deep breaths taken in this thread. The insinuation or outright declaration that there was some vast conspiracy to destroy the economy or otherwise "get people in line" via public health mandates is just bananas. Sometimess in life, shit just happens, and I'm of the belief that we all benefit by working together to solve problems that affect us all.
FYI, I think there is at least some credibility to the lab leak hypothesis. I kind of wondered about that myself when this all started. But I'm off the train when the conversation starts diving into claims that we shouldn't have done anything at all because, because, because. The origin story doesn't change the reality of the virus's existence here and now. Like I said, shit happens and we can all benefit by working together or all suffer by retreating to our own little islands.