Post by monkeyxx on Sept 8, 2020 12:54:20 GMT -6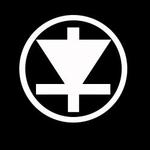 Honestly I don't mind these mics with the tubes. They sound just fine.
The problem now is that out of the power supplies I bought only a couple even powered up and those promptly stopped working with any kind of load on the output. Guess that's what I get for ordering chinese boards. I still need to make an order for some brand new ICs and see if those bring these back to life.
I really should have just done my own boost supply design but I was interested in cutting development time off and I had such an easy time with my first chinese boost board I figured it would be a slam-dunk.
Oh well.
That's really interesting. I ordered some $2.50 DC to DC converters (yes, real price) and I haven't tried them yet. I was also thinking about trying to do my own layout. I was trying to get from battery power up to about 15V DC for some THAT mic pres, that I want to use for mobile recording. That project is on the back burner right now. I guess I should test them out and see if they even work and for how long with a load.