Post by ericn on Jul 22, 2020 10:46:37 GMT -6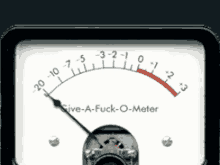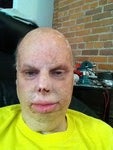 The Venue was the 8 bus version with 6 aux on 6 knobs. The most versatile version is the Venue theatre ii, 6 auxes with pre/ post fader switches for each send. Otherwise pre/post aux selection is done via jumpers on each input.
Frame sizes from the little baby frame like Wiz's to a 52 module (Venue 40x8x2 with 2 empty slots). One of the great features of these is the fact that you can remove the side panels and bolt small frames together.
These things even in stock form are not about color, they are punchy clean ( maybe the cleanest boards ever built). The mods will make these things even cleaner more dynamic and bring the all ready low noise floor even lower.
I toured on all most ever version except the Theater ii and owned a Venue 24, the only reason I sold the Venue is My DDA has better routing for recording. Touring I loved these things, the only diss was I found I needed to bring some outboard pres to warm things up at times, unlike a Midas XL200 series but I always heard the sound of the VCA's in the Midas so if I could do the show without VCA's the Delta / Venue would be my first choice.
Go big on the PSU, they love current stock and that goes double for modded.
The only real complaint I can think of is the compact depth of these things makes the Venue modules a little tight, replacing the knobs with something a little smaller makes things better but it's one area where some bigger boards feel more comfortable, though if you find yourself behind a Mackie for an hour the Delta family feels like a stretch limo.
Most have fairly nice highend Alps faders, some have have P&G nicer and if you go whole hog with the JW recommendations TKD awesome!
Unlike modern boards the modules are easy to work on through hole.
The pots are pretty good but I know of a couple that were modded with higher end sealed pots that feel as smooth as the TKD faders.
If you want a super cool little mixer buy Wiz's I'll bet you buy another frame and more modules.
Both manuals and Schematics are easy to find online.
THX for this info.

So the Delta 200 go very cheap here in Germany.
If I do not mod anything and just clean and recap myself do you think its still a good deal?
If you want a clean sounding console yes, but it always comes down to condition