Post by seawell on Oct 27, 2022 22:35:21 GMT -6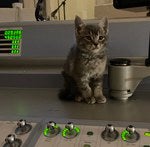 By the way, how did PayPal benefit from this whole fiasco? Doesn't seem like a decision motivated by making more money.
It looks more like them trying to push the ESG ideology and it backfired big time.
And here you continue to fault the left instead of the *actual* villain in this scheme. This is my whole point!!
I won't bother arguing what I consider your misguided assertion about "the left's MO", because we won't come to understand one another and more importantly, it would make me a massive hypocrite in light of my point here in this thread about the diversionary tactics that corporations have (apparently very, very successfully) programmed into us all. I also don't want to misrepresent my attitude towards you and other users here, who I may disagree with vehemently on matters of policy (please note my deliberate avoidance of the word 'politics' here!), but still very much like on a personal level and respect on a professional one.
Let's just collectively take a big fat dump on PayPal's head, and leave the petty partisanship aside. Both are futile, ultimately, but I suspect we as united plebes can effect far more change if we are united in criticism of real policy than is possible if we're simply (and I *do* mean "simply") bickering about politics.
I would love to not have to continue to pound this drum but what evidence has been offered up to support that it isn't politically motivated? It just seems like wishful thinking. I wish you were right for what it's worth but as I pointed out, all I've seen over the last few years is de-platforming of people on the right. I asked for one example on the left where the same has happened and it's crickets. Has no one on the left espoused "disinformation" over the last few years(hello Covid). Instead, all I hear back is "conspiracy theory"(you didn't say that for the record) etc.. but all I'm saying is this PayPal policy has the same stench to it of every other censoring tactic of those in power with left leaning politics of the last few years. You took issue with the term "social justice" earlier and I pointed out that ESG is a real thing. Those are facts, that's evidence. So, all I'm saying is, if you disagree with what I'm saying here then please offer up some evidence to the contrary. Just getting upset because you don't want it to be a political issue isn't enough. I'll ask again, how does this policy make any sense if it is just PayPal trying to make more money?
And as far as unity goes I'd love to be right there with you. I would love nothing more than to see a glimpse of the left I knew in my teens and twenties. The party that was fiercely anti-censorship and anti-war but I can't seem to find it these days. So if you wonder why it seems like I'm blaming the left, it's because I think the ESG/Woke style ideology is a mental virus that has damn near infected every facet of life...including PayPal.