Post by EmRR on Sept 10, 2022 14:10:59 GMT -6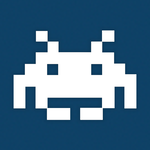 There's a whole world of vinyl enthusiasts who can tell you which vinyl mastering and pressing is the best, for anything you want to hear. Pretty sure it was Bob O. here who said it was revelatory to finally hear a UK Pepper pressing. If you haven't priced that vinyl lately, you might be in for a shock, there's no "just buying it" unless you're loaded and spend all you're time looking and researching. There's things like the original UK mono Hendrix Are You Experienced which are a different superior mix, and no one's found the tape. I have a UK Axis Bold as Love that's a different stereo mix I've never heard anywhere else. All that to say, the cat's out of the bag on variation already, why not have some that's done on purpose versus dredging the endless accidental historical differences. Hell, on shuffle, I always like the Led Zeppelin rough mixes better than what came out, they're properly balanced, not "guitar to the front, bury the kick drum". I don't really care that parts are missing, again, hell, I never need to hear the original mixes again, I've heard them so much.
As to the "cash grab" argument: the same Beatles collectors who already have 18 copies of this are always gonna buy the 19th. There's no argument they should branch out and try other music, they're not gonna. Streaming doesn't care, they're just playing songs, if one version is played it docks the streams on the other, net zero. Maybe Apple gets a higher return on new versus legacy rights holders.
The Beatles, I'm so well versed in all the bootleg alt takes/mixes that've been out there for 40 years, the "official original" is just one more version, not necessarily so interesting if you've heard a lot of the unofficial alts. They're probably not gonna give us the multi-tracks anytime soon, so I dig the official alt perspectives.
Along those lines, they would do just as well issuing just the alt versions that have been coming with the remixes in expanded editions, you can look at the remixes of originals as bonuses relative to that, almost.