UA-6176
Jun 6, 2021 19:54:27 GMT -6
Post by damoongo on Jun 6, 2021 19:54:27 GMT -6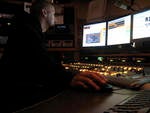 This probably isn't worth my time to reply...you seem way to eager to argue, but whatever...here it is.
The 610 is a finnicky pre, I mean that's kinda the point of this thread. It can sound great but can also be noisy and tricky to gain stage right. Now not every analog piece has the same noise floor. Or the same quality of noise. And, my ears tell me that on most pieces noise doesn't increase in a linear fashion. If I'm wrong here someone smarter than I can correct me. But my point is that some pieces stay really quiet all the way through out their range, from high to low gain. Other analog pieces distort heavily when pushed, and still others get noisy. There's a sweet spot on most pieces of gear. That sweet spot is often subjective and/or relative to what you're trying to achieve. But on the 610 (La610/6176 etc) the output gain stage definitely has a sweet spot. At a certain point it gets much noisier. (Same can be said for its input too). If you keep the output in the sweet spot, and use another analog gain stage, that has a way quieter close floor, to boost the signal, you can get a quieter recording.
That's what gain staging is. Manipulating gain to get your desired outcome, often a cleaner/quieter/less noisy signal. But yes, sometimes a more distorted signal is desirable. Whatever floats your boat.
You don't have control of the output stage in an 1176/6176 etc. It's fixed. And it's after the "output" attenuator (Which attenuates the output of the input stage on it's way to the output amp.) So you are by definition getting more noise from the output amp in your signal as you turn that output knob down. And then adding the noise of another device to get the level back up. But this is fine if it sounds good to you! It just won't help someone looking for less noise. Good gain staging of the preamp into the input stage of the 1176 is where there are S/N gains to be made.