Post by toddj on Apr 8, 2021 9:46:15 GMT -6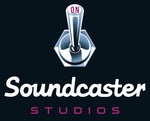 I also agree with Dr. Bills comment about being able to add EQ later, when the rest of the project it there so if its excessively bright you can find yourself in trouble.
As for a switch for voicings ... maybe a tilt EQ with bright, flat and dark positions ... could make the mic more versatile?
For the likely target market and budget, a versatile mice is like having many mics so the price makes even more sense.
How does the current model handle sibilance? Thats the achilles heel of so many budget(and not so budget) mics ..
So that is what I am really happy about. I love how it handles sibilance-what is funny-you guys may laugh at this and some of the real OG's will know about this-
But there used to be a program back in 2002 called Cool Edit Pro (It was later purchased by Adobe, revised and is now known as Adobe Audition)
Well, just like Jaycen Joshua still goes to a 2004 version of Ozone (Ozone 4 I believe) because of its algorithms, and just like some of the best engineers use 'LoFi' in PT(I think it has been forever since its algo has been revised)
There is a handful of effects in Cool Edit Pro that are still to this day-imo-the best. Aside from the world class wave editor, the reverb and the De-Esser in the Dynamics Processing of Cool Edit is just outstanding.
So when I was testing diff mics and comparing to my favs-one test would always be if I needed to use the CE De-Esser and what effect it would have. The moment I knew I loved the Daria Model I is when I didn't have to coat the signal with the CE De-Esser!
Even while many consider microphone technology a matured technology in some senses-there is still lots of room for innovation. And maybe innovation in the sense of presenting not so common norms(ie rectangle elements) and making them available to the masses.
First album with my SP C1 was Cool Edit Pro 2.0. And yes, the wav editor was awesome.
But who can forget the song on program initiation?