Post by ericn on May 2, 2021 15:40:03 GMT -6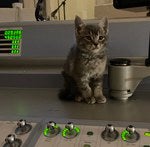 But no one said all doctors opinions should receive the same value, of course not. I would get your point if I said "hey guys, I took my cat into the local vet here and he said this whole vaccine thing is b.s." 😂. Bossche has the credentials to at least be heard but yet it was quickly pointed out he's a vet which is low hanging fruit in my opinion. He has several scientific papers and other sources listed on his site to help understand why he has the concerns he has. I found them interesting and think they are worth a read:
www.geertvandenbossche.org
The whole point of sharing the other links was to show that there are different ways of looking at this and there are varying levels of concern not just with the vaccines, but in how they are implemented. I'm of the opinion that we're all adults here and are capable enough of researching and drawing our own conclusions from the information available.
The reason there is no open and honest discourse is simple...money. Every facet of how scientific discourse works requires money. Good luck getting some when you go against the grain. I think our disagreement here comes down to the fact that I don't trust the system or many of the people in place and it seems that you do and that's fine. You said if a doctor has a concern they should just take it to the FDA. I wish I could trust that it is that simple and that the system would work, but I don't. I think we're two intelligent guys(hopefully you feel the same 😁) that have put a good bit of effort into educating ourselves on these subjects and have looked at the same situation but have come to some different conclusions. I have personal reasons/experiences for feeling this way but I'm trying to hold off from getting into all that so RGO doesn't have to upgrade its storage capacity haha.
You know the old joke, what do they call someone who couldn't get into vet school? MD. The top Vet schools have much higher standards and there are fewer. Hell I trust my vet more than my GP.