Post by sideshow on Jun 17, 2017 2:33:01 GMT -6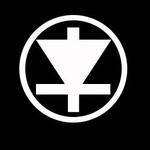 I have been reading this thread with some interest. I have been involved with the groupdiy community for some years now but I have not found too much information in the DIY studio monitors department.
If you get a chance would you be able to provide some thoughts on crossover design and speaker time alignment as well as the design considerations in your speaker choice.
Cheers
Most of the DIY speaker information on the internet centers around handy audiophiles who'd rather build than buy. I can't say that any single one of them has all the answers, but for me the answers come as bits of information from all sources. If you read enough and play around enough with the sims and actually building speakers, then these bits start making sense together.
However, you still have to sift through the technobabble and egotism that a lot of audiophiles have in order to find what works. I haven't found that it's nearly as big of a problem with the DIY speaker crowd as it is with the folks who just buy stuff, probably because you have to have a realistic scientific approach to building speakers..
For crossovers, you have a lot of variables to play with that can affect your design. You can go low-order with the filters but you'll have drivers that might be strained, or you can go high order and end up with group-delay issues and/or impedance problems. I don't prescribe to doing anything terribly outlandish in my designs. I just do what's necessary to get the outcome I want.
For the drivers on this project I aimed to work with metal cones/domes to approximate the Amphion speakers, nothing more. The metal cones have interesting qualities like low distortion, but also have bad qualities like very bad breakup nodes that need to be tamed. I've also come to recognize the sound of the cones as they do have a distinct sound once you notice it. it's most prevalent in the tweeter, which I might try replacing with silk domes to get some of the tone to settle down.
Awesome, I keep an eye on the speaker section on diyaudio forum. Once I have got these microphone builds off my bench I will have a more of a look into building speakers. I was interested in how you choose the drivers as bringing them into NZ can get expensive as we do not have a supplier of quality drivers that i know of.
This thread is very interesting as it is studio focused with the additional ability to hear about your comparisons to other studio monitors/Amphion. So hopefully we continue to hear how these evolve.