Post by jin167 on Jan 31, 2019 22:43:47 GMT -6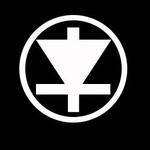 Floating point has a better definition than a 'PROCESSING TECHNOLOGY'. Say that to any decent engineer or mathematician and see how they react to your remark.
I'm not just talking about audio conversion, I'm talking about ADC in a broader sense.
The paper below discusses the technical feasibility of floating point ADC.
portal.research.lu.se/portal/files/4716761/1472266.pdf
Don't think that your own definition of "conversion" applies to everyone.
I'm an engineer and John is right. Floating point in layman's terms is merely a way to handle larger (or smaller depending on how you look at it) decimal values/numbers than a system could handle if they were working with static word length (bit width).
If you do a math operation that results in a decimal number, but your system had a fixed bit width, you'd either have to round to an integer, or truncate your value.
Either one loses precision or accuracy in the scheme of things. Your could also do more operations to figure out an integer result, but that wastes time and power.
Yes, there's been talks of floating point specific converters, but they're nowhere to be found because they're impractical and ultimately unnecessary.
Thank you, svart. I know you're an engineer and I highly value your opinion. I can agree with your definition/description of a floating point because it is exactly as how I understand it but wrapping it with a term 'PROCESSING TECHNOLOGY' is not really good enough for me.
In this instance, John was adamant that a floating point converter is impossible by definition and I responded by saying that I do not have enough knowledge in dsp or converter design to conclude that a floating point converter is impossible but I have found number of papers regarding this topic suggesting their feasibility and as you have pointed out there have been some talks/research of floating point specific converters in the past but they never came to fruition for various reasons.