Post by jeromemason on Jan 5, 2019 12:31:16 GMT -6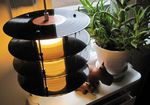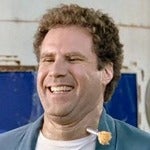 I'm not trying to tell someone how to do their business here, I'm the least egotistical person I know, I NEVER get involved politically or like this in threads, I'll happily fall on the sword or eat crow anytime I'm not right on something, but it's still hard to sit back and have someone telling people that the account in which they keep their money in can't be used as collateral or to get a small business loan...... He kind of made it sound like it was in some sort of protected escrow or something and it's important these people understand where their money is.
When was the last time you held any other manufacturer to this type of scrutiny? Should we be asking about where Audioscape keeps his money or Dave from AA? I can't help but feel like their is some mob mentality here against Stam - and it's really not great for the forum.
Cheers.
I have no affiliation with the others you're talking about. I'm endorsed by Royer, Seismic Audio, Hofa Digital, Izotope and Mojave Microphones. So if there is any thinking I'm saying this to try and cause problems for Stam Audio, that's not the case. In fact, I'm not even trying to do that here, I mean all I am saying is that he's smart to go into retail because that's where you make big money but you have to have things set up behind your business before you do...... If me saying that it's likely he was using the deposit's as collateral or a way to show revenue to get a business line of credit...... well I mean it makes a lot of sense and it's smart, I just hate that some people I know on here have had to wait and they don't get compensated to wait, and one person expecting their gear in a year? I mean if a producer paid me to mix an album without having the masters and PT sessions, well for one hell would freeze over and two he/she'd be blowing my phone up after a week and I'd absolutely HAVE to give them a break if I went over 2 weeks.
So I'm not trying to hurt anyone here, I was giving my opinion on something and the owner of this business jumped in and threw a statement out that I felt was a little misleading.... That's all. And, I never ever get into discussions like this and it's for this reason. You can't voice an opinion without being castrated because of an agenda. I'm out, done with the conversation, good luck to Stam and I genuinely hope he does well, and also genuinely hope everyone enjoys their products.
Jerome