Post by M57 on Dec 19, 2018 5:41:50 GMT -6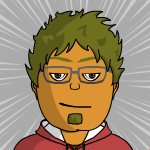 Pretty much says it all.
The songs highlighted in this "killing" video seem to really be impacted by the sound of artists breaking out like Lorde, who has a songwriter approach with R&B/hip hop production.
Which has NOTHING WHATSOEVER to do with anything related to country music.
You might as well try to justify applying int to Indian Raga or Polish Polka.
I doesn't belong and it's destructive.
A lot of hip hop doesn't have real songs like that, but Lorde made it work with the finger snaps and glitched percussion...so why can't country cut through with that? I guess it's because they're beating a dead horse with that approach.
Because THAT AIN'T COUNTRY!
You might as well try to impose Heavy Metal on chamber music!
Reducing everything to a tasteless soup of homogenized samelessness is NOT an artistic achievement. It's the antethesis.
You could argue the train beat has been overused,

If you're an ignoramus.
but it's also pretty much the calling card to know what you're getting into when you hear it.


What's that supposed to mean? That tastelessness and soullessness is the future of all art?
Are you friggen' serious?
Just shows how complicated creating music is.

No, it doesn't. Mashups are, at heart, not creative. It's just glomming on to whatever you think is popular at the moment. You're not speaking frrom the heart. It's not actually BEING CREATIVE.
Please understand that I mean nothing at all personal in this; you have just expressed an opinion that demonstrates no understanding of what's involved.
It's like I would try to pass off something as an Indian Raga.

sirthought
After he insulted you he threw in a 'nothing personal' clause. Bullshit. My recommendation is that you avoid the frustration of spinning your wheels and don't even bother to respond to his rude diatribe. Too bad, because if he was civil, this could be cool discussion. Anyway, if I write posts like that I hope John kicks my ass out of here ..with a warning of course

. Apparently, this guy is a "somebody" because he keeps getting invited back.