Post by ragan on Oct 19, 2018 13:47:07 GMT -6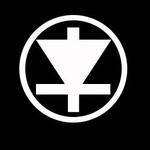 To properly recreate the sinewave fundamental, the speaker would have to have an excursion that totalled 56FT, so 28FT inwards, and 28FT outwards..  No speaker that I know of has that kind of excursion, so no speaker can truly recreate a lossless fundamental waveform of 20Hz, regardless of how much space is in a room.   Lets say that a speaker of a given size can move about 2.6" in total excursion, which relates to around 1/256th of a wavelength..  Which means that the power at that fraction is very low, but if the speaker is sufficiently tuned for resonation at or near that frequency and the driving power at that frequency is sufficiently large, one could still recreate enough of the 20hz wavelength to be perceptable by the human ear and interpreted by the brain as 20hz. 
Except that's not how speakers work.
First, you really don't need the full wavelength to produce the frequency from an array*. 1/4 wavelength will do fine, at the expense of a certain amount of efficiency. 1/4 wavelength of 20 Hz is 14.1 feet.  That is the distance the mic needs to be from the SVT cab for a 20 Hz wave to form and for the array to achieve coupling. In practice, you don't need that much with a normally tuned bass, as low E is about 40 Hz, so about 7 feet will do. To optimally pick up low end from an SVT cab you need to place a mic at around 7 feet.

Second, your speaker diaphragm does not need to have excursion equal to the wavelength of the lowest frequency. I don't understand where you got the notion that it did - that would make practical woofers impossible. The frequency of the waveform is (obviously) determinined by the frequency of movement of the diaphragm. The excursion of the speaker is one of tywo factors determining the amount of air being moved,analagous to power in an electrical circuit. The other determining factor is diaphragm size. To determine the acoustic power being generated we use..... wait for it........... Ohm's Law in which diaphragm are is analagous to current and excursion is analagous to voltage. (How this translates to Acoustic Watts, I don't know off the top of my head - I'd have to look it up. It really only bears on efficiency of the speaker system, anyway. I DO know that non-horn loaded speaker systems are amazingly inefficient, something like a couple or so percent if you're lucky. One Acoustic Watt is actually quite loud.)

Again, excursion has nothjing to do with the wavelength being produced, and more than frequency has anytyhing to do with the power output of an amplifier.
* - you can, of course, hear some low end at less distance but the efficiency is in the toilet and you won't get the optimum spectrum balance the system was designed for.

He's not saying you need that 1:1 speaker excursion/wavelength ratio, he's just saying that if you took YOUR original position to it's logical conclusion, you would be left with that (clearly false) idea.
I think.
But I'm still slogging my way through the physics that Svart took years ago and has a good handle on so I'm squarely still a novice in this realm.