Post by popmann on Jan 22, 2014 21:34:13 GMT -6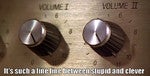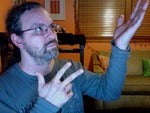 Slate VCC and Waves NLS, attempting to model entire consoles. Fabfilter stuff, with their integration of M/S into just about every plug. UAD's Ocean Way in how it not only models the studio but allows the user to "move" mics around.
My knowledge of plugins is not encyclopedic by any means, but this sort of approach to coding strikes me as progressive.
Yeah...but, that's a paradigm shift more than inherently "better sonics". The separation of saturation/line amp models from the other parts of the mixer channel is cool because it forces a thought process difference for me...I don't think those models are inherently better sounding models than any number of saturation that has existed. I think there is a new market of decidedly NOT engineers driving now. It's been taking over more and more...rather than catering to experienced engineers and everyone else benefitting, it's now being marketed TO the people who couldn't pass signal flow 101. Which, for the record, is not meant as condescension. I wish 25 years ago, as a musician I could've been able to record without learning what I did. But, the same way tech hasn't made record sound better...it's not going to. It makes it cheaper and easier--so more people get involved. What you're seeing as progressive is more inclusive, IMO. Not better sounding.
I don't know what you're mixing on now that you're considering switching...but, it's been worthy for some time, IMO. It's not THE SAME...though...so, you'll need time to adjust technique-at least I did. I did such lame work when I switched years ago, I ran back OUT of the box. I've done the software switch little by little. As I'm comfortable with this or that aspect I retire the old hardware. Once it's all retired, it will be "shrink the box" time. Seriously...I might just have an iPad that docks in a few years. Audio production has been so mature for so long, IMO. Keep my front end and back end IO and transducers...I'll have a studio full of instruments and little visible "recording gear". Small rack of IO...monitors...mics...the harder I work to reverse engineer this and that...the better I get at using whatever typical digital EQ/compression/etc.